WTF?  Selling designer socks on subscription?  This can't be  a business was my first thought when I heard about Nic Harry.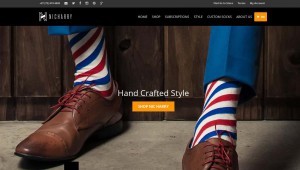 Nic sells Incredible Socks, "designed in Cape Town, made in South Africa from the finest bamboo and cotton." His subscriptions range from three pairs of socks per month for about $23 up to a Style Box for about $37/month.
I don't know how Nic actually spends his day, but in principle his business could be a muse.  Once you have set up the sock supply, marketing is the main activity.  That can be done in 4 hours a week, but probably you won't grow your business.
Image courtesy of nicharry